What is Beer Boot Camp?
Beer boot camp is a full day symposium focusing on delivering a high quality educational experience to South African brewers and beer enthusiasts. Delegates will hear from leading brewing specialists from around the world, as well as experiencing practical sessions, beer tastings and of course networking and socializing opportunities.
Conference Objectives
·
Raise awareness of brewing and the growing craft of brewing your own beer.
·
Share brewing knowledge and experience.
·
Provide inspiration, ideas and motivation for brewers.
·
Improve the quality of South African brewed beer.
·
Build relationships between South African brewers and the extended community.
·
Help establish links between service providers and the brewing community.
What can I expect at Beer Boot Camp?
Beer Boot Camp consists of two main areas: a learning space and a trade show.
The learning space is where the education sessions take place. There are practical sessions and sessions where you will not only learn but get to ask questions of very knowledgeable and experienced brew experts. In 2017 we will be having group sessions and break away elective sessions. These elective sessions will be focused into two groups: the homebrewer and experienced brewer or commercial brewer. This means that the information received during these sessions will be aimed directly at the target audience and the information given will be even more relevant to each group.
The trade show will be larger in 2017 and it'll be where you get to see the latest brewing paraphernalia in action, meet brewing supply retailers, purchase merchandise and brewing supplies as well as have a chance to ask advice from the experts who deal with each product you already use.
The trade show will also be where you can meet some of the top beer book authors, buy their books and get them signed. This area is where you will also have a chance to meet some of the top craft brewers in South Africa, learn more about their beer and of course get a chance to drink it.
The day also includes two catered breaks, lunch, 'goodie bag' and a tasting glass.
How much does a ticket cost?
Early bird tickets
purchased between 1st November and 31st March cost
R850
Regular tickets
R1000
Late sleeper tickets
purchased between 5 June and the event will cost
R1100
Please contact us for bookings and special pricing for groups of 10 plus
Tickets are purchased directly from us by clicking on the ticketing button.
When, where and at what time will it take place?
Johannesburg:
Date
: 8th July 2017
Time
: regsitration from 07h30. First session begins at 08h30 and the exhibtor hall closes at 19h30.
Venue
: Birchwood Hotel Boksburg, Gauteng, South Africa
​
Cape Town:
Date
: 15th July 2017
Time
: regsitration from 07h30. First session begins at 08h30 and the exhibtor hall closes at 19h30.
Venue
: The River Club,
Liesbeek Parkway, Observatory,

Cape Town,

South Africa
Powered by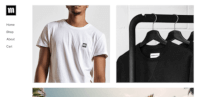 Create your own unique website with customizable templates.